About us
A community of great people
Our foundation is committed to promoting a good environment for the residents of the neighborhood in the broadest sense of the word. This includes: mapping infrastructural issues such as the state of the road network, street lighting, recreation; promoting the mutual contact between residents through activities, events, mailing list and newsletters; maintaining contacts with relevant persons, organizations and the government and much more.
In addition, by means of the website and connecting to the email list, the foundation provides a forum for residents where matters of general interest to residents come to the fore such as: events, progress in refurbishing infrastructure, developments in the neighborhood, thefts and other unsafe situations and contacts with the government.
This community portal has been created especially for the residents of Julianadorp, and other interested people, who want to know more about the history of the neighborhood and the current developments of matters of interest to the residents.
On this portal you can find the following items:
The current board members of the foundation;

The current street representatives and their function;

The neighbourhood activities;

Published newsletters of the foundation;

Documents and letters archive;

New and old photographs of the neighborhood.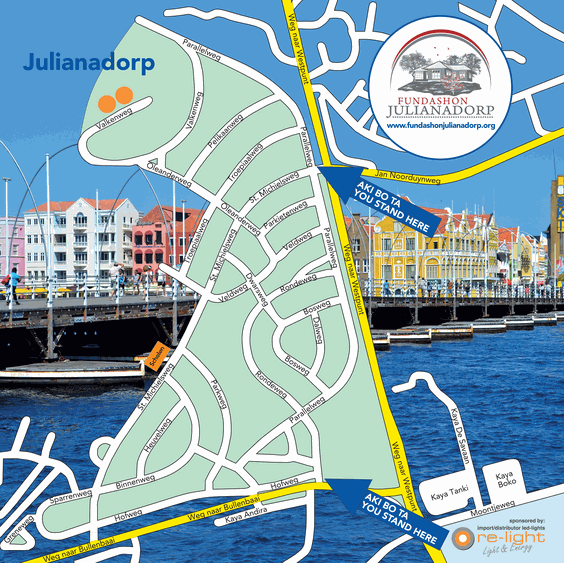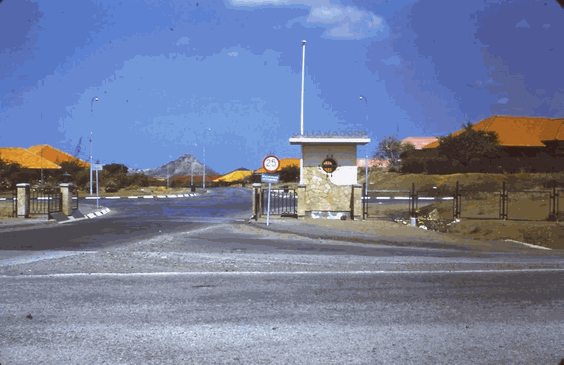 History
At the end of 1992 a number of residents of the Parallelweg joined forces to stop the illegal construction behind their houses, with success. Two years later, at the end of 1994, this group of worried local residents extended to all the streets that end up on this part of Parallelweg.
The meetings take place in response to unrest in the neighborhood due to minor burglaries. Especially the houses on the outskirts suffer more from this. In certain parts of the neighborhood, volunteers from those streets are even waiting during the evening hours and nights. In the same period there is an official protest at the Executive Council against the illegal construction activities behind the Parallelweg, which had started again.
In 1993 the 'toko' of Mr. Mendes, known to the residents, was closed. The owner of Jumbo Supermarket bought the 'toko' and adjoining grounds. The intention was to build a large supermarket on that spot with warehouses and all. The local residents realized that this would cause great inconvenience. A number of residents of the Parallelweg and the high-rise buildings formed a committee that instituted summary proceedings against the construction without a building permit. This lawsuit was ...